Who We Are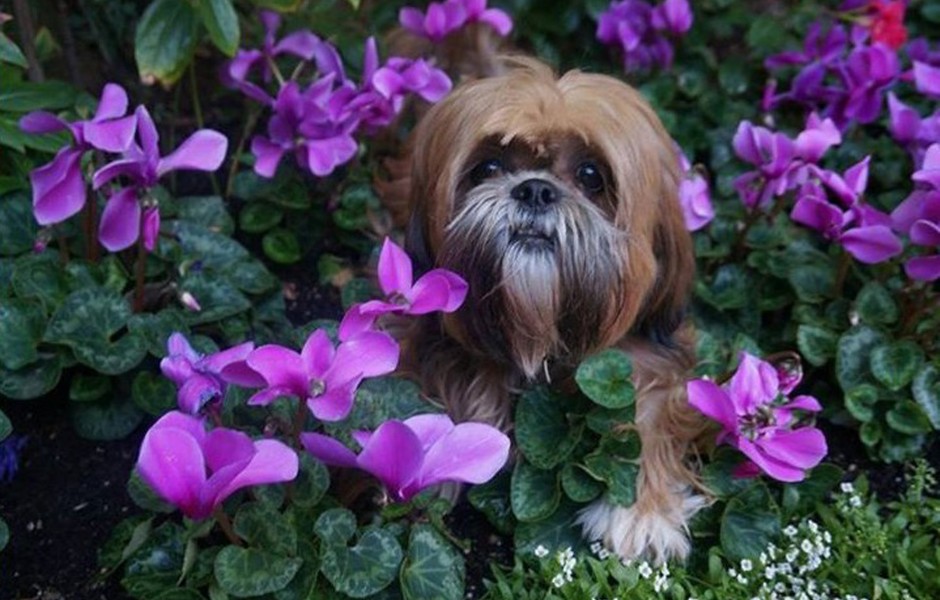 About Lhasa Happy Homes
Founded in April 2001, Lhasa Happy Homes Rescue, Inc., is a private, non-profit, 501(c)(3) rescue and foster care organization created for the safe haven and permanent placement of homeless pups. We specialize in Lhasa Apso, Shih Tzu and Maltese, but also rescue other small mixed breeds under 20 lbs.
All Lhasa Happy Homes pups are cared for in a home environment and/or daycare facility and treated as if they were part of the family. Each is temperament tested, and we evaluate their interaction with other dogs, kids and people to determine the best home for each. They receive responsible medical attention, rehabilitation when necessary, treats and toys when they are good, and a warm lap to lay on at the end of the day to let them know how much they are loved.
We strive to give adopters our best assessment of a dog's physical condition and behavior to assure that the selected dog is a good match for the intended family. These dogs have been through a lot, and they deserve to be loved unconditionally – the same way they'll love you!
Our Mission
Our ongoing mission is to match families with their ideal pets and give these special pups a second chance at a great new life. It is staggering to see these beautiful dogs dumped in the shelters or abandoned by their families day after day, year after year.
We concentrate on the dogs of our breed (Lhasa Apso, Shih Tzu, Maltese and small breed mixes) who have ended up on the shelters through no fault of their own. Many of these dogs have critical injuries, require surgery, are senior in age and/or have otherwise been left to die.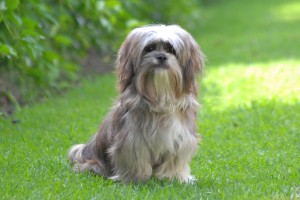 It's not the dog's fault; it's really human error 99% of the time due to a lack of education or misinformation about these breeds. It is our goal to educate the public about these dogs, their needs, training requirements and the social environment they require to live long and happy lives.
It is our goal to make them feel secure, safe and protected so that when they are placed in their homes, they will stay there! Our utmost goal is to adopt humans who will provide the perfect forever home for these little furbabies.
As long as there is a Lhasa or one of our breeds in the shelter, our work is not done…. and unfortunately, the numbers continue. It is heartbreaking to see these beautiful dogs dumped in the shelters or abandoned by their families. It is gratifying when people, like you, step up to the plate and help hem…. perfect with all their imperfections.
Our History
I was looking to find a cute little companion for my Lhasa, Kramer, who is our mascot. I subscribed to an online rescue list for the breed. Next thing I knew, I was being asked to go to the shelter to rescue a Lhasa with sarcoptic mange…..who turned out to be a Shih Tzu with fleas! Well, the rest is history!
The most upsetting part was while I was at the shelter, the kennel staff tried to convince me that I didn't want this dog. Wearing my "rescue hat" (for the first time mind you) I proudly uttered, "Of course I want this dog, I'm a rescuer!" I took this mangey mutt, put him in a crate, and trotted off to the vet. Little did I know that would be the first of many, many, many trips to that shelter — and many others.
Once word got out that I successfully rescued this dog, rookie that I was, I was ask to help rescue more. Before I knew it, I was helping a groomer, who was keeping gorgeous Lhasa pups crammed in crates, stacked one on top of another, in a filthy, hot grooming studio. She had to move, so she had to place these dogs.
I worked with a great rescue group, Noah's Bark, for several months and got these dogs placed. All of a sudden, I found myself really rescuing.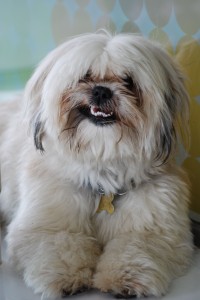 But Noah's Bark specializes in large dogs, and I wanted to focus on Lhasa, Shih Tzu, Maltese and little guys under 20 lbs. I was shocked to learn that nobody was pulling these guys out of the shelter. The biggest misconception was that small dogs get adopted quickly and therefore did not need to be rescued. These guys needed me!
Nothing would make us happier than to be out of business — but the truth is, at times it feels like rescue is hardly making a dent. In California alone, the numbers of dogs euthanized are staggering. Until dog owners take responsibility for spaying and neutering their animals, and caring for them until their last days, we will unfortunately have work to do. It's not the shelter's fault; it starts at the grassroots level, and that is where the education must begin. In your consideration of adoption, keep in mind that owning a dog is a serious commitment, like having a child. It takes patience, training, and diligence so that the end product is a happy child and parent….human or canine!!
Lhasa Happy Homes was never a planned organization. It really started by accident. But, the Universe doesn't make mistakes, and there really are no accidents.