The Breed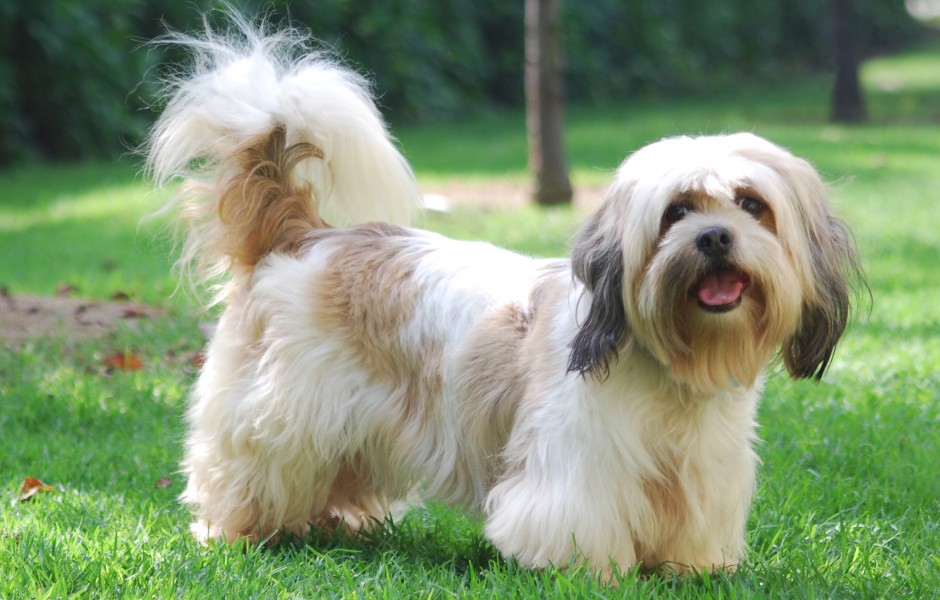 Lhasa Apso are truly wonderful dogs. They are beautiful, charismatic, playful, and loyal. They can be extremely loving and affectionate, and are happy to warn you of strangers in your midst. They are very social dogs, often happy to have canine companionship; some like to be the "only child." (They will let you know!) They are small (usually under 20 lbs) and popular because they are non-shedding dogs, who are very intelligent and spirited.
But, the Lhasa Apso is not for everyone. They have very unique personalities and are sometimes very dominant in nature. They can be very demanding in their need for attention; they can also be very stubborn and will tell you when they are not happy! They are traditionally NOT good with small children; but, of course, there are always exceptions to the rule. They are not dogs that you can leave outside in a backyard and forget about – and neither is any dog, for that matter! Most love to be right at their human's side!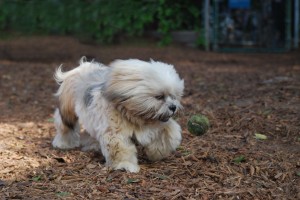 All Lhasas, good-natured or not, NEED TRAINING! This, by the way, is not just reserved for "Lhasa" – but ALL dogs. Like humans, they need to be taught how to behave. Training will help to make them the best dogs they can be and helps the respect and bonding process with their new guardian(s). At minimum, dogs should go through obedience training so that they learn who the boss is. If you get a young Lhasa, it's best to do this before two to three years old, which is when a dog "matures." HOWEVER, the saying "You can't teach an old dog new tricks" is not true. It can be more difficult to train an older dog, but it's never too late to learn! If you are not willing to take your dog through training, please do not adopt a Lhasa.
Another misconception about Lhasas is that they don't require much exercise. While they don't need to go on 5-mile hikes or run a daily agility course, Lhasas need moderate exercise, which should include a minimum of two 30-minute walks daily. Going out to "do their business" in the backyard is not enough! In fact, that isn't enough exercise for any dog. Lhasa need to be taken out of their home environment to experience the world around them. Dogs, in general, don't have the logic humans have, so when they are left in a yard to their own devices, stimulated by passersby or other dogs, street traffic, horns blowing, fire engines – the only thing they know to do is become territorial, bark and guard their home. If you are looking to protect your property, invest in an alarm system, don't ask your dog to do that job.
Don't leave your Lhasa alone (or any dog, for that matter) in the backyard all day! Dogs can suffer heat strokes and freeze just as much as humans can.
Taking your dog on walks gives them the opportunity to socialize with people, other dogs and a chance to process the world with you. Walking your dog also helps the "bonding process" with guardian and dog.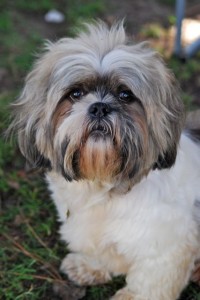 We truly believe the Lhasa is a fantastic dog who will bring you years of happiness and loyalty. They were bred to protect and guard the Buddhist Monasteries, and to this day, can be very protective of their home and guardians. They are as loving as they are beautiful and can be the most loyal and devoted animals – in the right home!.
If the Lhasa isn't the right dog for your home, we have many others that might suit your family. Shih Tzu, Maltese, Bichon, Pomeranians, UFOs (Unidentified Fido Origin), it is ALWAYS about the dog and not the stereotype of the breed.
This information here is provided as a guideline to help you make the right match for your family. We encourage you to further research dog breeds before selecting one that is right for you and your family.