Volunteer for LHH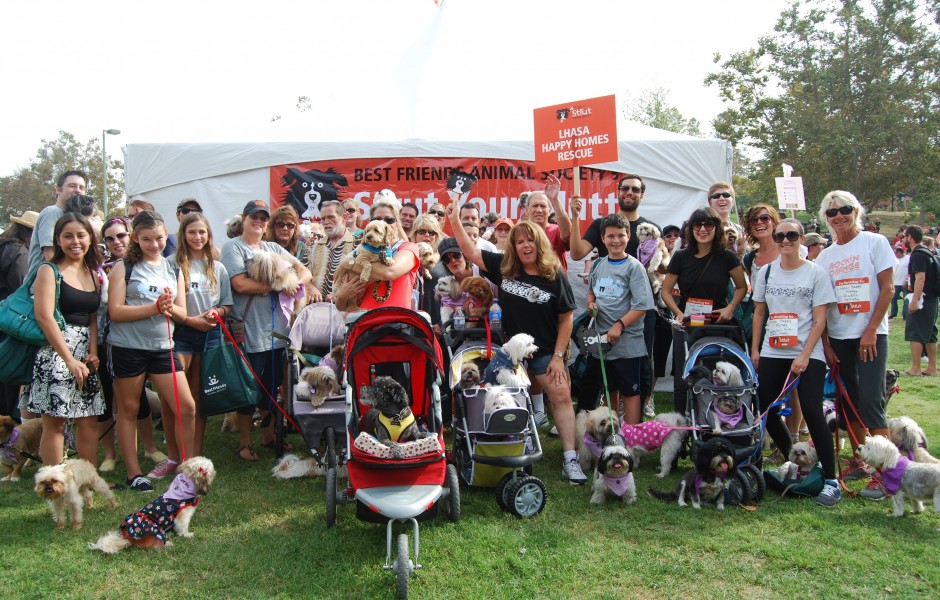 Do you have a little extra time on your hands? Do you have a little extra love you want to share? Could you handle a furball sitting on your lap, kissing your face, telling you how grateful they are to be with you? If you have the time, we have one of the most gratifying jobs you could ask for. The pay is zero…. but the rewards are huge.
As a 501(c)3 non-profit organization, Lhasa Happy Homes is run completely by its volunteer staff…and there is always work to be done!!
Our goal for our volunteers is to tap into your talents so that volunteering is an enjoyable and meaningful activity. Do you have a fundraising background or know how to raise money? Ever write a grant? How about graphics or website experience? If you have experience in one of the areas below…or even if you don't and you want to learn… we'd love to have you!
The following are just a few ways you can help:
FOSTER – This is always our #1 need!!! Fostering means to temporarily give a home to a dog (or two) until he/she finds a furever home! The more fosters we have, the more lives we can save. We provide and pay for everything — food, bed, pp pads, whatever is needed.  Check out our fostering page for more information.
TRANSPORT – Help get a dog to/from the vet, the groomer, the shelter to headquarters, dogs to adoptions on Sundays…we always need lots of transport help!
SCOUT THE SHELTERS – We often need someone to visit the shelters to ID the dogs, assess their temperament, identify their condition, etc. Often, this can even include bailing the dogs out of the shelter.
ADOPTION EVENTS – We hold weekly adoption events on Sundays at Rover Kennels in Santa Monica. We always need help setting up and tearing down equipment. We also need volunteers to help us with special events in which we are asked to participate. It's a great opportunity to interact with the dogs and the people who are interested in adopting them!!
GRANT WRITING – If you have any experience writing grants, your assistance in this area would be invaluable. As a non-profit organization, we can only help as many dogs as we have the financial ability to do so. There are so many grants out there to help 501(c)3 groups, and we would like to tap into them!!
FUNDRAISING/EVENT PLANNING – If you have experience doing silent auctions, raffles, concerts, dinners, special events and/or are creative and can help plan fundraising activities….we need you!! We would also like some creative input in planning smaller events. So, if you have ideas, we'd like to put you to work!
WEBSITE – Update Petfinder.com, AdoptaPet.com, Rescueme.org and our LhasaHappyHomes.org websites with new pictures and descriptions of the available dogs.
SOCIAL MEDIA – If you are a social media rockstar, we need you to help us build our social media presence! This includes using Facebook, Twitter and Instagram.
SIGNS & MATERIALS – If you have artistic, creative talents, we would love your help in creating new signage for Lhasa Happy Homes.  We're always open to tapping into new ideas and suggestions.
LHH HOME OFFICE – If you have administrative and computer skills, are organized and know Quickbooks and Microsoft Access, we need help! We always need help with database entry.
DOG WALKING — Some of our dogs who are waiting for their foster homes stay at Pawsome Dog Doggie Playcare and need to be walked.  This is an opportunity to interact with the dogs and exercise them at the same time!
Whatever your skill, climb aboard! It's a great and rewarding ride you will never forget!
For more information about how you can help Lhasa Happy Homes, please contact us. Better yet… just complete the volunteer application below!