Urgent Fundraiser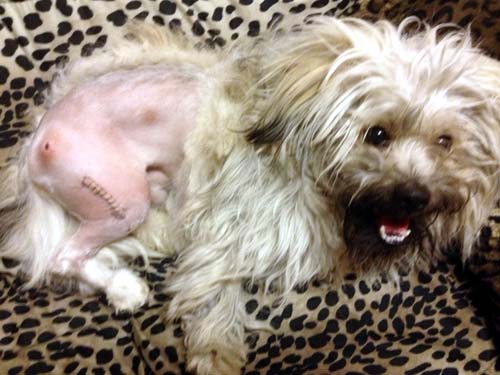 Van Dyke
$25.00
donated of
$2,706.00
goal
VANDYKE came to LHH with a coat matted to the bone (as you can see in these pictures) and a broken leg. The shelter said it was his tibia and didn't need surgery; it was actually his femur and DID need surgery. He is now recovering and learning to trust people. He just had the surgery this past week and so we will update you as his recovery progresses. He wants to love and be loved, but he is still a little unsure of his surroundings.
Adoption Events Cancelled Until Further Notice Due to Covid-19
We do not have a public viewing facility; however, we hold weekly adoption events at Rover Kennels. Check our calendar for changes and cancellations due to holidays or weather.
Sundays, 11am – 2:30pm


2116 Main Street, Santa Monica, CA 90405 [Map]
Metered street parking.
Bring a copy of your application and pictures of your home/yard if we have not yet done a home visit.
And…don't forget to bring your dog(s), if you have any. They make the final decision!