Urgent Fundraiser
Floyd
$50.00
donated of
$8,000.00
goal
Floyd was found in Watts by his rescue angel and foster, Stacy, wandering around aimlessly. So Stacy took him in and did due diligence to find his owners but came up empty. Apparently his owner left the state and left Floyd with a friend, who decided he didn't want a dog. This little man is as sweet as he can be and loved by all! He was playing with his foster mom's dog and somehow exacerbated an old injury and came up lame. We put him into the hospital on a protocol of Cortizone but Floyd was still unable to walk. So he is scheduled for an MRI and likely will need back surgery to the tune of $8,000+. Floyd is healthy otherwise and if we can save/restore his ability to walk, we will do what must be done.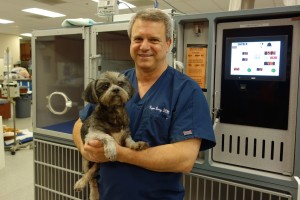 Adoption Events
We do not have a public viewing facility; however, we hold bi-monthly adoption events in Santa Monica. Please check our calendar for changes and cancellations due to holidays or weather.
2nd and 4th Sunday of each month, 11am – 2:30pm
2116 Main Street, Santa Monica, CA 90405 [Map]
Metered street parking.
Please bring pictures or video of your home/yard if we have not yet done a home visit (preferred).
And…don't forget to bring your dog(s), if you have any. They make the final decision!